RTDNF Scholarships - Categories
---

Eligibility: Graduate, 2nd and 3rd Year students. This scholarship is awarded to a 2, 3 or final year student for an entry that shows exceptional storytelling, creativity and quality.
---
Eligibility: 3rd or final year students. Candidates must submit a radio documentary a maximum of 30 minutes long.
---

Eligibility: Students at all levels.
Entrants must submit a complete Radio or TV interview (not an excerpt). Prepared questions and short background material must accompany the online submission.
---

Eligibility: Students at all levels with an interest in business journalism.
The candidate must submit a business news story or feature that demonstrates an ability to grasp business issues and presents information in a clear, well-written and compelling way.
Entries must also include a short 250-word essay that elaborates on the entrant's interest in financial journalism.
---

Eligibility: Students at all levels.
The Broadcasters of Atlantic Canada Scholarship is awarded annually to a student from Atlantic Canada who intends to pursue a career in Broadcast or Digital Journalism. Documentation supporting residency is required.
The scholarship is provided to RTDNF by the former Atlantic Association of Broadcasters.
---

Eligibility: 3rd or final year
The winning candidate must submit a news story or feature published on a website and/or social media platform of a recognized university or college. URL and screen grabs of any other supporting content is required. In addition, a letter of support from your supervisor must be included in the application.
---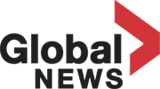 For excellence in reporting for a BIPOC student
---
For a student of colour attending a journalism program in British Columbia or whose permanent address is in B.C. and attending a journalism program in another province for excellence in storytelling a human-interest story
---

Will be awarded to the entry judged to be the best overall from the winners of the above categories.
---